GIANT LEAPS OCCUPATIONAL THERAPY,PC
experience the power of play 
From our dynamic facility in Rockland County, NY, we provide the environment, insight, and experience to create the "just right" challenge to support your child's growth. 
about us
We help children, tweens, teens and young adults reach their fullest potential.
 In our highly motivating and safe environment, children develop motor, social, and cognitive skills as well as self-confidence. To meet each individual's area of need, we employ a variety of hands-on materials and therapeutic strategies with an individualized approach that utilizes their unique strengths and imagination. 
Giant Leaps becomes a partner in designing strategies that help navigate the most difficult times of the day at home and in the community to facilitate success in daily life.
Giant leaps is a wonderful faculty with an amazing staff! My son learned so much there to help with his sensory seeking behaviors. Their facility is state of the art and can address any type of OT needs for your child. They are an absolute pleasure to work with!

– Suzette T.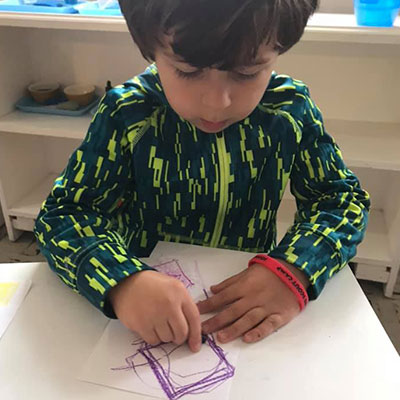 our services
We provide therapy for children from infancy through young adulthood with difficulties including sensory integration disorders, Autism Spectrum disorders, developmental delays, and learning disabilities. Our interventions are designed to tap into your children's strengths, engaging their bodies and minds to develop the skills they need to become more independent.
our success
In our 19 years of operation, we've had the privilege of serving numerous children, tweens, teens, and young adults, along with their families. Our success is best reflected in the achievements and progress of the patients we've had the honor to assist. Our patients and their families have become our most enthusiastic supporters, and we cordially invite you to join them in experiencing Giant Leaps Occupational Therapy. Read What People Are Saying About Us
our facility
Our custom-designed therapeutic center is located in Rockland County, New York —a short drive from Westchester and Bergen counties.
We have compiled a list of common behavioral observations that will guide you in understanding some of the signs of a sensory processing disorder.