what can we learn about a child from "bad" behavior?
Does your child, teen, or young adult exhibit unexpected behaviors that are typically out of character? Does your child become overwhelmed or angry over something that seems out of proportion to a situation? Does your child hurt themselves or someone else? Is your child's performance at home a complete mis-match from her performance at school or in the community?
Regardless if your child, teen, or young adult exhibits signs of a behavioral problem, Giant Leaps OT recognizes how a child responds to daily challenges impacts the therapeutic process significantly. We understand that when a child is avoidant of a specific task, like riding a bike for the first time, providing care for increasing gross motor skill is only a part of therapy. Supporting how the child feels, and addressing his or her subsequent behavior, is equally significant. 
At Giant Leaps OT, we foster social emotional learning and help children to understand the difference between expected and unexpected behaviors while simultaneously celebrating children's strengths and accomplishments.
Behavior supports and stratagies
Giant Leaps helps families learn and utilize supports both at home and in the clinic. Strategies like simplified language and visual supports can reduce the thinking power a child needs to understand changes or new routines. Individualized token economy boards can help children visualize and feel their success on clinic projects and home ones alike, and as they get closer to their goals, increase their self esteem and skillset without even knowing it.
For some children a more structured approach might be necessary. In these cases, Giant leaps has succesfully coached parents through a restorative justice approach in order to help children learn to think flexibly about different ways behaviors might "harm" others, and how they can "repair" the harm done. Using a fixed series of processesing questions, student learn to identify overarching and sometimes abstract effects of their actions and attach personal meaning to developing a solution. An example might be siblings who are constantly fighting, where the arguments and altercations are beginning to damage family relationships at home.
Emotional regulation: a building block of managing challenging behavior
To help develop awareness about emotions for children who struggle with behavior but cannot identify why, Giant Leaps is well versed in utilizing the Zones of Regulation curriculum. The causes of certain behaviors could be anything from sensory difficulties to decreased social skills. This curriculum masterfully combines self awareness and social awareness with real life coping skills in order to equip children with a new, positive set of behaviors. To learn more about the Zones of Regulation Curriculum, click here!.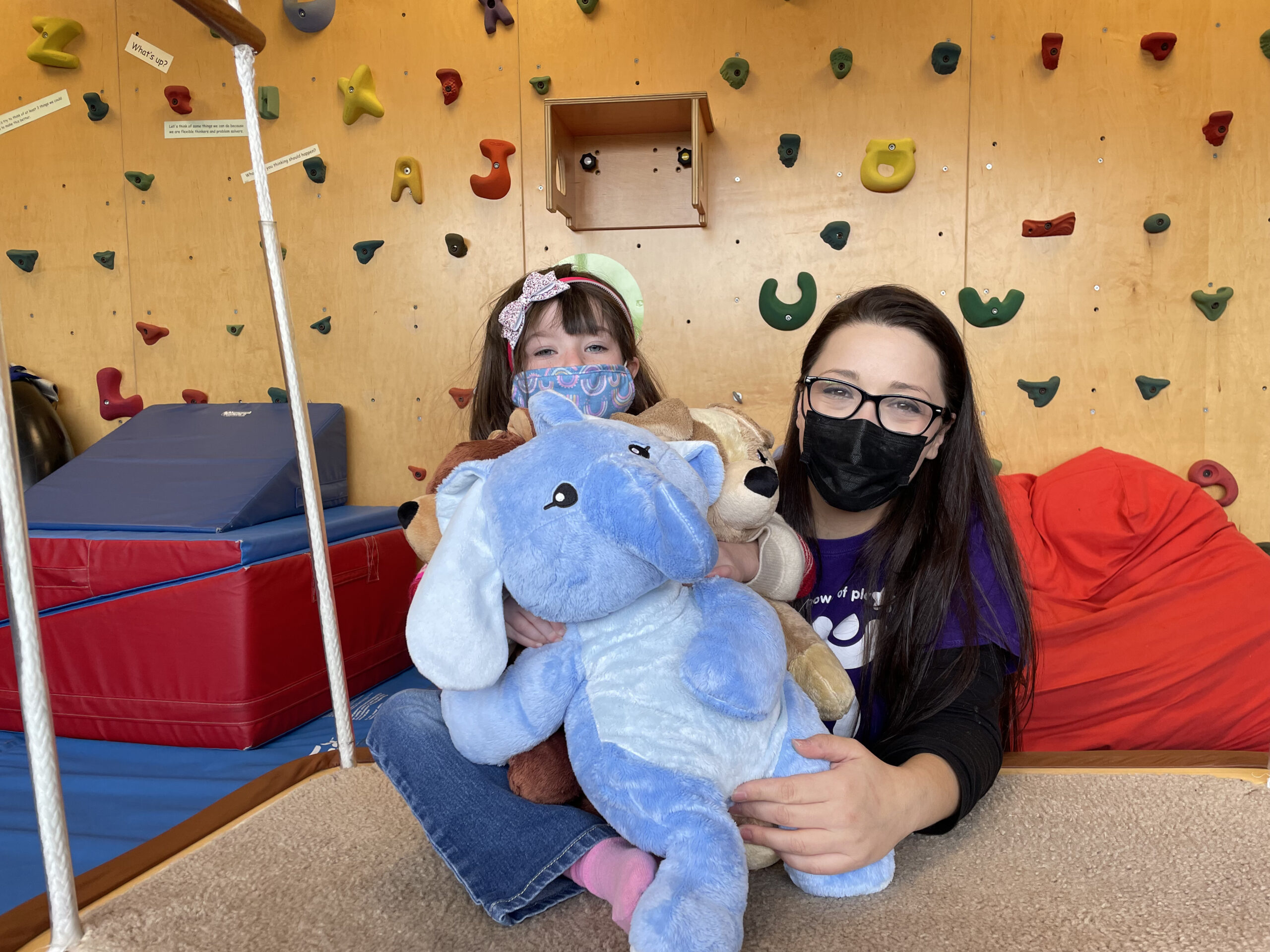 Self-Esteem
Another wonderful tool that is used at Giant Leaps to support pride, self-esteem, and positive self-image is an "I Can Do" book. Children create and decorate their very own personalized book to document and celebrate learning new skills and exhibit greater confidence in their abilities.
Greater confidence in abilities leads to improved self efficacy, or the knowledge that a childs actions has an effect on the world and self determination or the knowledge that the child is control of their actions and by extention lives.
Importantly children with sensory processing challenges, often have difficulty being in control of their bodies, and this difficulty can effect how a child feels about themselves. At Giant Leaps we believe that self efficacy and self determination are additional building blocks to changing behavior for the positive!
 START MAKING GIANT LEAPS
please contact us to begin