why choose giant leaps?

 
We are committed to providing the infrastructure, insight and experience to create the "just right" challenge to foster your child's growth.  We couple a child's unique interests and imagination with our knowledge of neural science and sensory integration theory in our approach. 
Specializing in the treatment of sensory motor, fine motor, executive functioning, and self help skills, we provide opportunities for creative and imaginative play to help children develop their fullest potential for the tasks and roles of childhood.
an expertly designed facility
In the highly motivating and safe environment we have created, children develop motor, social, and cognitive skills as well as self-confidence. To meet each child's area of need, we employ a variety of hands-on materials and therapeutic strategies.
Our therapy gym is equipped to provide a variety of movement experiences well suited for infants and children of all ages, including tweens, teens and young adults. Bold colors and textures were carefully curated to activate, but not overstimulate.
Please contact us to schedule a tour of our custom-designed therapeutic center located in Rockland County, New York—a short drive from Westchester and Bergen counties.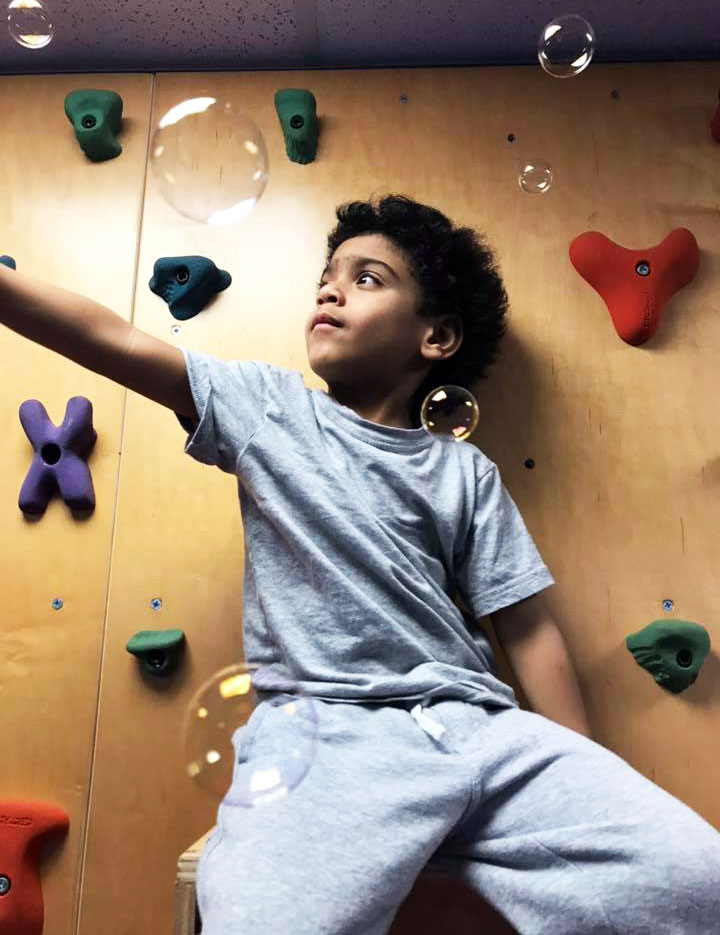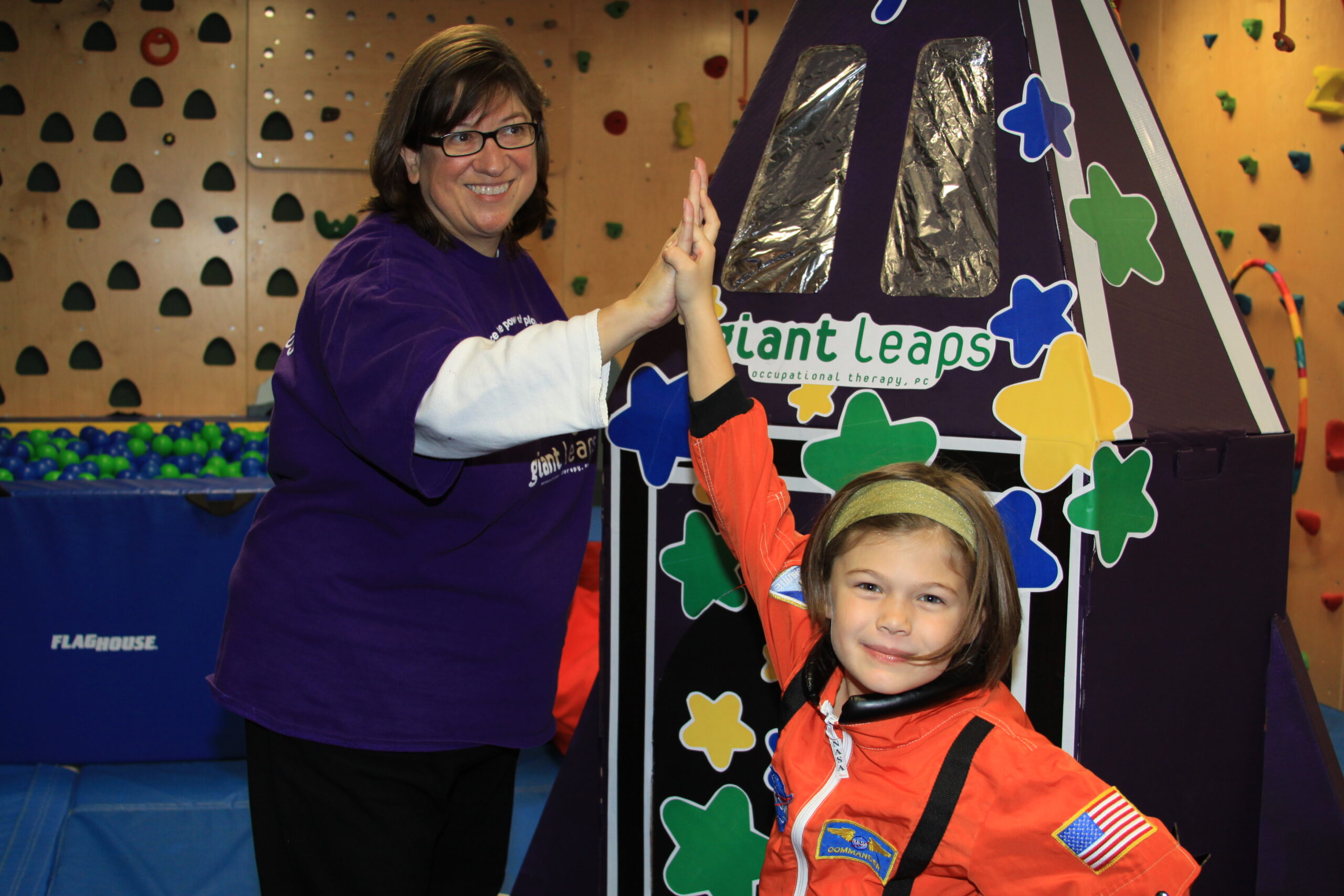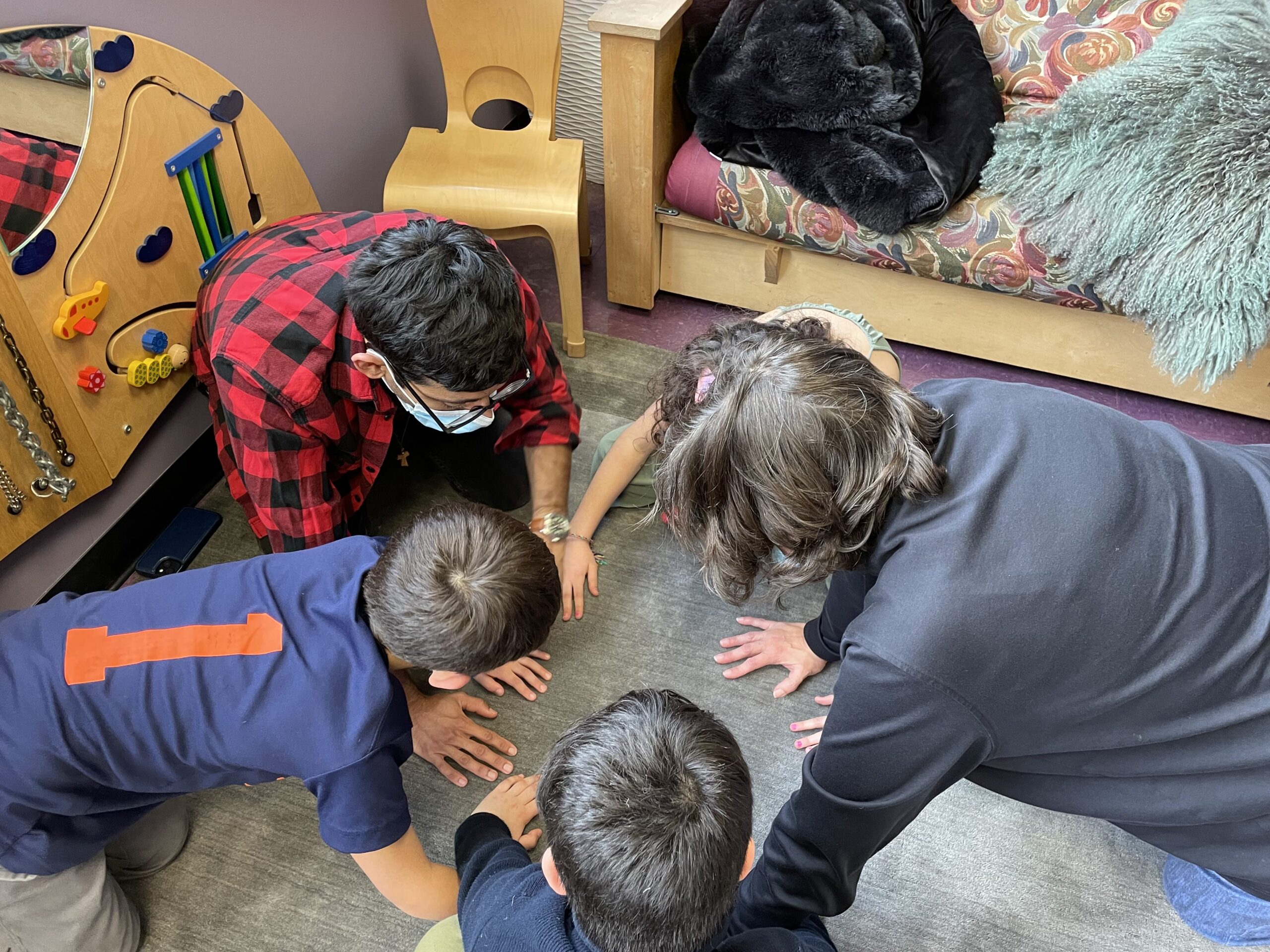 an imaginative approach 
We believe in the importance of engaging the unique interests and imagination of your child to support our work together. We embrace your child's unique interests and draw upon their strengths to design a strategic intervention that best addresses their areas of need. We empower children to have agency in their goals and progress to become effective advocates for themselves. 
We want the children we serve to become aware of their many strengths. We build on strengths and review accomplishments with caregivers at the end of our sessions. We also encourage children to understand and manage their own challenges and needs in order to become effective advocates for themselves.
a collaborative strategy
We collaborate with families to create strategies that enhance daily routines and to design home activities that will accelerate their child's progress. We help develop compensatory strategies and environmental accommodations needed to additionally enhance the child's everyday functional performance. We also collaborate with other professionals on the child's team, including teachers and school therapists.
our mission
The mission of Giant Leaps Occupational Therapy is to help children develop their fullest potential for the tasks and roles of childhood which include playing, learning and acquiring self-care skills, as well as executing roles such as student, friend, sibling, and daughter or son. 
We utilize the unique interests of the child to guide a successful intervention. The way the child feels about themself is at the heart of our intervention. 
our founder
Over the course of her 28-year professional career, Tammy L. Belcher, MS, OTR/L has worked extensively with children diagnosed with Attention Deficit Hyperactivity Disorder, Autism Spectrum Disorders, cerebral palsy, emotional disturbances, Fragile X Syndrome, hydrocephalus, muscular dystrophy and neuromuscular disorders, nonverbal and other learning disabilities, sensory processing disorder, speech impairments, spina bifida and Tourette's Syndrome.
We love Giant Leaps!  My three children have grown so much and increased their abilities while in therapy here.  Tammy always created fun, exciting, new ways to practice skills for my children to meet therapy goals.  I was also impressed with the clinic.  It was also very clean, safe and had new, interesting equipment and games to keep my children interested.  Bringing my children to Giant Leaps helped me learn, as a parent, about my children's needs and how to help them grow daily.  Our family is very grateful to have found Giant Leaps!
Giant leaps is a wonderful faculty with an amazing staff! My son learned so much there to help with his sensory seeking behaviors. Their facility is state of the art and can address any type of OT needs for your child. They are an absolute pleasure to work with!

 START MAKING GIANT LEAPS
please contact us to begin